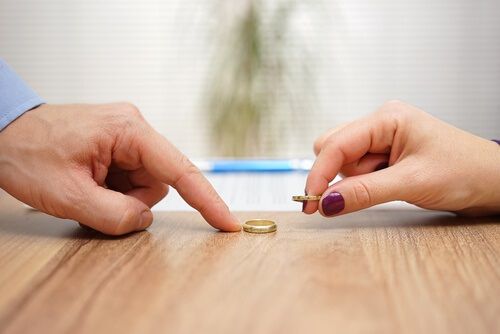 When contemplating divorce, some of the first questions we ask ourselves relate to how assets will be divided and the impact such divisions may have. Depending on the state where the divorce case is pending, the answer may vary, especially when considering your own individual circumstances. There are some general rules, however, that may offer some clarity on what to expect from your divorce.
In the state of New York, the method of division employed is known as "equitable distribution". Such a method means that property between divorcing spouses will be divided in a way the judge overseeing your case believes is fair, but not necessarily equal. This includes your 401(k), IRA, and pension.
Instead of leaving it up to the courts, spouses have the right to make agreements about how they would like such assets divided if they are willing to negotiate with one another. Any agreements made should be expressly written in a divorce settlement agreement to avoid any disputes later on. Even if you and your soon-to-be ex-spouse can reach an agreement, you will still need a court order, which is known as a Qualified Domestic Relations Order. This should be prepared by your attorney.
If an agreement cannot be reached, you will have to entrust the legal system to handle the distribution of assets. To do this, the courts use what is known as the Majauskas formula to calculate the split. Under this formula, an ex-spouse is provided with one-half of the part of their spouse's pension earned during the marriage. If a spouse accrued 15 years of service during the marriage and retires with a total of 30 years of service, the ex-spouse will be given 25% of the pension.
The Majauskas formula is not the only equitable distribution choice. Other methods include:
A flat dollar amount.
A share calculated as of a specific date.
Modified version of the Majauskas formula.
Courts may also factor in the amount of money each spouse earns and the contributory roles each party played during their marriage.
At Eiges & Orgel, our New York City divorce attorneys can help you through this difficult time. We have successfully represented over 3,000 cases over the course of three decades, effectively assisting our clients in the legal termination of their marriages. Whether your divorce is contested or uncontested, our legal team can skillfully guide you through all aspects of the process.
We can assist you with annulments, legal separations, collaborative divorce, contested divorce, high net worth divorce, and more. All you have to do is give us a call to get started. Speak with an attorney today at (347) 848-1850. We are open on Saturdays.