Helping New York Families for Over 60 Collective Years
Exceptional Solutions for You & Your Loved Ones
New York Equitable Distribution Lawyer
Equitable Distribution vs. Community Property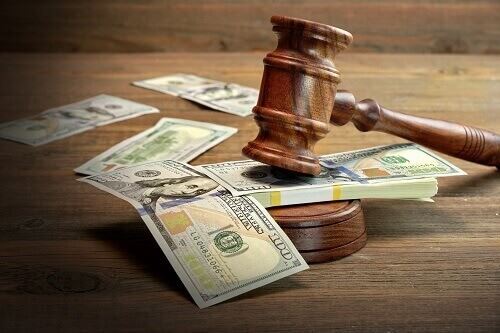 New York is an equitable distribution state. This means, during a divorce in NY, property division is handled in a way deemed "most fair" to both sides. This is not the same as a community property state, which divides marital property split 50/50 between spouses. The court takes into account factors regarding the marriage and contributions of each party. The courts have considerable latitude in deciding who gets which assets.
At Eiges & Orgel, PLLC, our NYC divorce lawyers have over 60 years of collective experience handling the complex family law issues involved in property division. We can carefully review the facts of your case, create a comprehensive strategy for getting you the fairest share of assets, and explain the process clearly as you go through the difficult time of a divorce in NY. Our equitable distribution lawyers believe in working with the other party's attorney in order to get you the best results possible, but we are also very aggressive when they are not willing to be fair.
---
Contact an equitable distribution lawyer at Eiges & Orgel, PLLC today at (347) 848-1850 to discuss your divorce and equitable distribution of marital property.
---
Is New York a Community Property State?
No, New York is an equitable distribution state that divides property based on what is fair and reasonable. Most states are transitioning to equitable distribution as community property is only practiced in a handful of states. Dividing assets via community property is the result of the Uniform Marital Property Act of 1983. This made the division of property during divorce easier, as even homes were considered 50/50. However, this method is quickly becoming outdated, as only 9 of the 50 states still utilize it.
How Property is Divided in a New York Divorce
To ensure your assets are divided fairly, it is necessary to have a proper valuation. It will also be necessary to determine which assets, if any, were owned by one party prior to the marriage. These are both considerable factors. Assets can include vehicles, homes, jewelry, antiques, art, businesses, retirement accounts and investment accounts.
During the equitable distribution phase of your divorce, the court will also look at:
The overall length of the couple's marriage
The income and property of each spouse
The non-financial contributions of each spouse
The age, health & earning capacity of both spouses
Whether or not spousal support was awarded
The wishes of both spouses regarding certain assets
The liquid & non-liquid nature of the property involved
Any wasteful dissipation of assets prior to divorce
Equitable Distribution vs. Common Law Distribution
Prior to becoming an equitable distribution state, New York was a common law property state. This means that a couple's property was distributed according to the manner in which title was held. For example, if only your name appeared on the title of your house, you would get to keep it after a divorce; however, this has since changed. Now the court must divide a couple's assets as fairly and equitably as possible. Still, this does not mean that there will be a 50/50 split.
What Am I Entitled to in a Divorce in NY?
Under New York's equitable distribution laws, only your "marital property" will be divided during a divorce in NY. This means that you and your spouse will get to keep any separate property that was brought into the marriage.
In the state of New York, "separate property" can include any assets that were:
Acquired by one spouse prior to the marriage
Received by one spouse as an inheritance or gift
Acquired as compensation for a personal injury
Characterized as such in a prenuptial agreement
Marital property includes any assets that were acquired during the marriage—regardless of who holds the title. With few exceptions, this may include both spouses' income, purchases made with that income, and retirement benefits.
Let Eiges & Orgel, PLLC Guide You Through the Process
Choosing a NYC divorce lawyer is an investment in your future. You need an attorney that knows and understands the intricacies of the law. The divorce attorneys of Eiges & Orgel, PLLC have the experience you need to protect your interests.
Having helped thousands of clients achieve a successful resolution to their divorce, Our equitable distribution attorneys at Eiges & Orgel, PLLC is well-poised to help you pursue the outcome you deserve. Attorney Kenneth Eiges has hosted a radio show on divorce issues, appeared on numerous TV shows and written articles on the subject. Linda Eiges has hosted radio shows along with him and has also testified and advised the City Council on legal issues. This level of expertise benefits our clients greatly.
---
Contact a lawyer at Eiges & Orgel, PLLC firm for help pursuing a just resolution to your property division in NY.
---
What Makes Us the Right Choice
AVVO Ranked Superb & "Clients' Choice" Winner

AV® Rated by Martindale- Hubbell®

Resolved Over 3,000 Divorce Cases

Two Attorneys Named to Super Lawyers
Work Directly With an Attorney, Not a Staff Member
From Beginning to End, You Will Work With Your Lawyer
"Eiges & Orgel is a good law firm to use during these times."

- Milwood H.

"Mr. Eiges is very a patient and a very knowledgeable attorney."

- Cheung

"I am very happy that I chose Mr. Ken Eiges."

- S. Greenberg
You Want Us On Your Side
Experience Is Critical. We've Handled Thousands of Cases Over the Years and We're Ready to Help You. Call Now for a Comprehensive Consultation