Helping New York Families for Over 60 Collective Years
Exceptional Solutions for You & Your Loved Ones
Modifying Child Custody in New York
Protecting the Rights of Clients for 60+ Collective Years
One of the most difficult post-divorce matters to deal with is child custody modification. Oftentimes, when a contested divorce turns into a heated child custody battle, the family court will decide on the family's behalf who will be given custody of the children based on several different factors. From this point, the other spouse may or may not be expected to pay child support. If for any reason this person is no longer able to care for their children, the custody agreement must be altered with the help of a modification of child custody lawyer.
---
Contact us now to schedule a consultation with our child custody modification attorneys!
---
Petition for Modification of Custody in NY
If your current child custody arrangement is no longer working, it is your right to petition the court for a modification. In order to do so, the change must be in your child's best interests, and you must be able to show that substantial change of circumstances has taken place.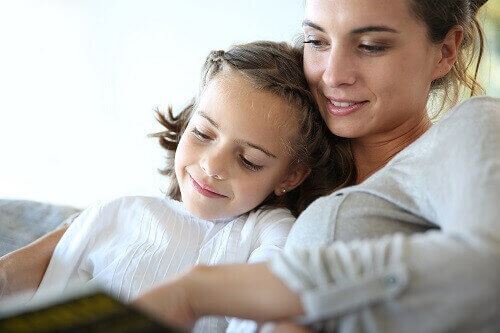 Common reasons for seeking a modification of child custody include:
One parent is battling a substance abuse problem
One parent has committed acts of domestic violence
One parent's home environment has become unstable
One parent has developed a serious medical condition
One parent is interested in moving away with the child
The child (over 12 years old) is requesting a change
One parent has abandoned or neglected the child
The custodial parent frequently moves
The custodial parent frequently changes jobs or has unpredictable working hours
The custodial parent has experienced a significant change in income
The custodial parent routinely fails to make the child available for visitation with the other parent
Certainly, if there has been a finding of child abuse, a modification will be made in the best interests of the child. Here is an interesting case where modification was ordered:
"Consent order entered granting parties joint legal custody with respondent mother receiving primary physical custody and petitioner father receiving visitation. Father seeks primary physical custody alleging that mother refuses to permit him visitation. Mother appeared pro se. Child suffered from "bottle rot," which required extensive dental care at an early age, and engaged in sexualized behavior attributed to mother. Family Court awarded father sole legal custody and primary placement with visitation to mother."
No matter what is currently taking place, it is important to have a modification of child custody attorney review your case to determine if your custody agreement should be modified. By bringing this issue to light in regards to your ex-spouse and your children, you will be putting your children into safer hands.
What Constitutes a Substantial Change in Circumstances?
As previously mentioned, it is unlikely that the court would grant your request for a change in custody unless you could show that you or the other parent has experienced a substantial change in circumstances that has profoundly affected the efficacy of the original divorce agreement. Some of these "substantial changes" could include remarriage, job loss, criminal conduct or a change in lifestyle. The judge may also be willing to hear requests from children over the age of 12 who want to spend more time with one parent.
What if My Ex-spouse Is Trying to Limit My Visitation Rights?
At Eiges & Orgel, PLLC, we represent parents on both sides of the aisle. Whether you need help petitioning the court for a modification or you need to protect your child custody or visitation rights, you can turn to our modification of child custody lawyers in New York City for aggressive representation. We understand just how important it is for you to spend time with your children, and we will do everything in our power to ensure that you can continue to do so. Contact our office to schedule a case evaluation.
Do I Have to Go to Court to Modify a Custody Arrangement?
If you and the other parent have mutually agreed that a change in custody is necessary, you can work out a new arrangement without having to modify the existing order. While this may be a useful, short-term solution, it is important to understand that there are downsides to creating an informal custody arrangement. If the other parent eventually decides that they would like to revert back to the original schedule, you would have no legal standing to prohibit them from doing otherwise.
For this reason, it may be in your best interest to seek a child custody modification through more formal channels. Once a judge has signed off on the new agreement, this order will be legally binding. This means that you would have the right to enforce the terms of that order if the other parent fails to abide by the new terms of your arrangement. Again, you are not required to go through the courts if you and the other parent have made a mutually amenable decision, but it is the best way to safeguard your rights.
Learn More About Child Custody Modifications Today
Choosing a NYC divorce lawyer is an investment in your future. You need an attorney that knows and understands the intricacies of the law. The divorce attorneys of Eiges & Orgel, PLLC have the experience you need to protect your interests.
At Eiges & Orgel, PLLC, our legal team truly understands how difficult it can be to know that your children may be in danger or living at a different standard than you had intended for them. Our family law firm has many decades of experience in helping families throughout New York achieve the results that they not only want for their case, but that they need to keep their children safe. Your safety and well-being will be our top priority when you come to Eiges & Orgel, PLLC for help. Don't wait to set up a case evaluation to discuss your needs and your rights.
---
Don't hesitate to contact a New York modification of child custody attorney at our firm. We can determine if you are eligible for a child custody modification during our comprehensive case evaluation.
---
What Makes Us the Right Choice
AVVO Ranked Superb & "Clients' Choice" Winner

AV® Rated by Martindale- Hubbell®

Resolved Over 3,000 Divorce Cases

Two Attorneys Named to Super Lawyers
Work Directly With an Attorney, Not a Staff Member
From Beginning to End, You Will Work With Your Lawyer
"My first meeting with Ken was both enlightening and comforting."

- Rae

"I am so grateful to Eiges & Eiges for taking my case & doing a par excellent job."

- Andrea

"Eiges & Orgel is a good law firm to use during these times."

- Milwood H.
You Want Us On Your Side
Experience Is Critical. We've Handled Thousands of Cases Over the Years and We're Ready to Help You. Call Now for a Comprehensive Consultation