Helping New York Families for Over 60 Collective Years
Exceptional Solutions for You & Your Loved Ones
New York City Family Lawyers
Premier Family Law Attorneys Serving New York City, NY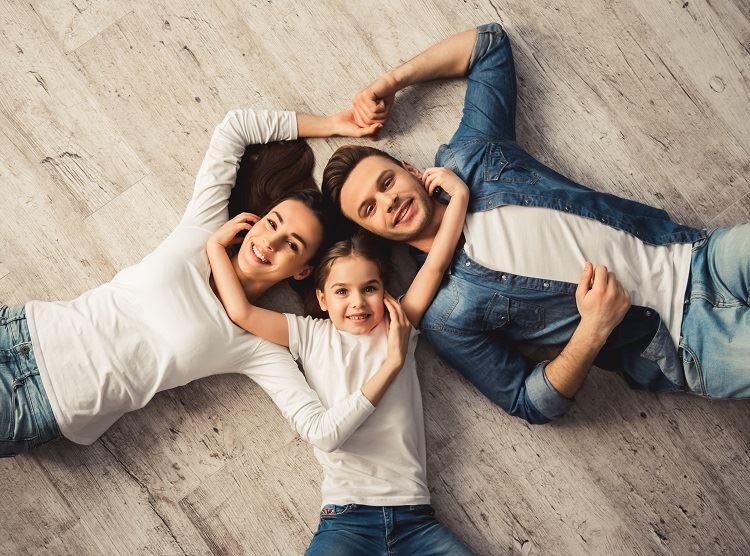 When it comes to complex family law matters in New York, such as filing for a divorce, we know that protecting your rights and your family's well-being come first. We understand that the divorce process can be emotionally and mentally taxing, which is why we strive to handle all the complicated legal matters so you and your family can focus on what matters most — your health.
At Eiges & Orgel, PLLC, we've helped more than 3,000 families find effective and affordable legal solutions to their family law cases. Our New York City family law attorneys have more than 60 years of collective legal experience behind them, making us confident in our ability to help you, too.
---
Are you in need of a family attorney in New York City? Call Eiges & Orgel, PLLC at (347) 848-1850 or contact us online for legal representation from our experienced New York City family law attorneys.
---
Cases We Handle
Our experienced New York City family law attorneys handle a wide range of family law related matters, both simple and complex, to help our clients move on to have happy and successful futures.
Our legal team has ample experience handling cases involving, but not limited to, the following:
When you contact our team, we will take the time to understand all the fine details of your case. From there, we will determine the best strategies based on your situation and your desired outcomes.
To speak with an experienced New York City family law attorney, give us a call at (347) 848-1850 or contact us online today.
How Our Experienced New York City Family Lawyer Can Help
Hiring a New York City family law attorney offers numerous advantages when dealing with legal matters related to family issues. Here are some key benefits:
Expertise in Family Law: Our family law attorneys specialize in the intricacies of family law, staying up-to-date with the latest legal developments and nuances of New York state laws related to divorce, child custody, support, and more.
Legal Representation and Guidance: We provide legal representation and guidance throughout the legal process. We help clients understand their rights, responsibilities, and the potential outcomes of their cases.
Objective Advice: Emotions often run high in family-related cases. Our compassionate family lawyers provide objective advice, ensuring that decisions are made based on facts and the best interests of their clients.
Navigating Complex Legal Procedures: Family law cases involve complex paperwork and legal procedures. We assist in navigating through this complexity, ensuring that all necessary documents are correctly prepared and filed on time.
Negotiation Skills: Experienced New York City family law attorneys excel in negotiation. We negotiate on behalf of their clients to achieve favorable settlements in areas such as property division, alimony, child custody, and support.
Courtroom Representation: In case of litigation, we represent clients effectively in court, present arguments, cross-examine witnesses, and advocate for their clients' rights and interests.
Protecting Rights and Interests: We ensure that their clients' rights and interests are protected, especially in cases involving children, assets, and spousal support.
Emotional Support: Dealing with family issues can be emotionally draining. We provide emotional support to our clients, guiding them through challenging times and ensuring they don't feel alone in the process.
In summary, hiring a New York City family law attorney is essential for expert legal guidance, protecting rights, and achieving the best possible outcomes in family-related legal matters.
Contact our NYC Family Lawyers
Choosing a NYC divorce lawyer is an investment in your future. You need an attorney that knows and understands the intricacies of the law. The divorce attorneys of Eiges & Orgel, PLLC have the experience you need to protect your interests.
Our team of professional lawyers are here to help you every step of the way. Get in contact with us today! Visit our lawyer reviews to see why clients choose our NY law firm when they need the best family law lawyer.
---
What Makes Us the Right Choice
AVVO Ranked Superb & "Clients' Choice" Winner

AV® Rated by Martindale- Hubbell®

Resolved Over 3,000 Divorce Cases

Two Attorneys Named to Super Lawyers
Work Directly With an Attorney, Not a Staff Member
From Beginning to End, You Will Work With Your Lawyer
"I received my settlement and separation agreement in 30 days after I filed for divorce!"

- E. Temple

"Ken is an exceptional negotiator as well as a trial attorney."

- Matilda

"They were true to their word."

- Former Client
You Want Us On Your Side
Experience Is Critical. We've Handled Thousands of Cases Over the Years and We're Ready to Help You. Call Now for a Comprehensive Consultation