Helping New York Families for Over 60 Collective Years
Exceptional Solutions for You & Your Loved Ones
Restraining Order Protection in New York
Our New York City Domestic Violence Lawyers are Protect You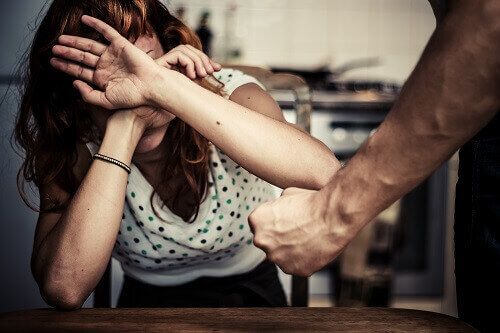 In New York, orders of protection are often referred to as restraining orders. These are court issued legal injunctions that require an individual, commonly a family member, to refrain from certain acts. In most cases, these are issued to prevent two or more persons from engaging in violent or deprave acts for a certain amount of time, which is why they are common in many complex divorce and family law cases.
While local and state laws can differ, such orders are typically issued pursuant to a form of abuse involving family members or other persons within a household. Restraining orders, or orders of protection, may require a person to:
Pay child support
Remain distant from a person and their children
Move out of their home
Abide by custody orders
Refrain from owning firearms
---
How Does a New York Restraining Order Work?
A person who has become subject to abuse or intimidation by a family or household member can petition to their county court to obtain an order of protection. Commonly, a petitioner will see a restraining order from the criminal justice system and the civil justice system in their area.
If the court agrees that the grounds for requesting a restraining order are valid, the court will examine the details of the situation and craft an order that best fits the unique circumstances of the petitioner. Typically, a New York restraining order is finalized in conjunction with a criminal charge and, although it is sent to a family law court, the offender may be held accountable for criminal charges.
In most cases, the restraining order will require the accused person to stay a specified distance away from the person's place of work and home. Violations of these protection orders are often severe. In New York, violation of a restraining order can result in a misdemeanor or, in the worst cases, a felony. If you have already obtained a restraining order against a person and that person has violated the protection order, contact the police immediately.
When the police are called on a report of domestic violence, they will normally issue a temporary protection order to prevent contact and further abuse. This will last until the court hearing, where the respondent (the person subject to the order) has an opportunity to challenge the case. You will also have a right to request that the judge issue a final order of protection, which could last for up to five years.
When Such an Order Has Been Made, the Abuser May Be Ordered To:
Leave your home, even if their name is on the lease
Stay away from you and members of your household
Stay away from your workplace and your child's school
Stop calling, writing or emailing you and your children
Give up all of their guns, even if they are registered
Attend a batterer's program and/or counseling
You will also likely be awarded child custody, and you can request that any visitation be supervised. You will also probably receive temporary child support. If you need help securing an order of protection against your abusive spouse, it is highly recommended that you retain counsel from a lawyer at Eiges & Orgel, PLLC.
Can I File a Restraining Order Against Someone Other Than My Spouse?
In New York, you can obtain a family court order of protection against anyone with whom you have, or have had, an intimate or domestic relationship.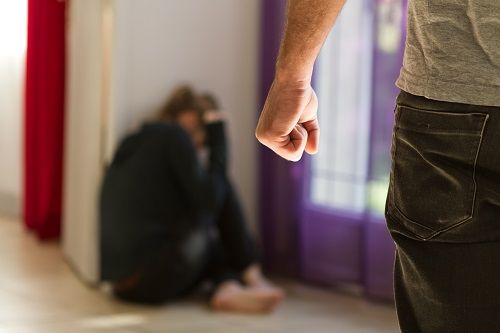 This means that you can seek protection against:
Your current or former spouse
Someone with whom you have a child
Your current or former boyfriend / girlfriend
Someone with whom you have an "intimate relationship"
Family members related by blood or marriage
Family court orders of protection differ from those issued in criminal proceedings, as criminal orders of protection can only be issued as a condition of a person's release and/or bail.
Should I Get a Restraining Order Against My Spouse or Family Member?
This type of injunction carries the force of law, which can make obtaining a restraining order difficult. For this reason, only individuals who truly live in fear of a household or family member should obtain an order of protection. It is also crucial to note that such an injunction does not guarantee protection.
Because each situation is unique and carries a variety of different circumstances, individuals considering getting a restraining order in New York should contact an experienced New York domestic violence lawyer right away. Our team at Eiges & Orgel, PLLC is highly experienced in handling such cases and can work diligently to protect you and your family.
How Domestic Violence Could Affect Your Divorce
If you have sought protection against your current spouse for reasons of domestic violence or abuse, the court may take this into consideration during subsequent divorce proceedings. Whether you or your child was the target of your spouse's abuse, it is likely that the family court will rule in your favor when it comes to deciding the matter of child custody. The judge may still grant the other parent limited visitation rights, but a skilled child custody attorney from Eiges & Orgel, PLLC can fight to ensure that these visits are supervised.
Choosing a lawyer is an investment in your future. You need an attorney that knows and understands the intricacies of the law. The attorneys of Eiges & Orgel, PLLC have the experience you need to protect your interests.
You don't have to wait until the police are called in to receive a protection order. An attorney from our firm can also help you file a petition in court if you believe that you need to sever contact with your former spouse. At Eiges & Orgel, PLLC, we understand how stressful it can be to live as the victim of harassment and domestic violence. One of our lawyers will work closely with you throughout the case, giving you the understanding and compassionate guidance that you need during this difficult time.
---
What Makes Us the Right Choice
AVVO Ranked Superb & "Clients' Choice" Winner

AV® Rated by Martindale- Hubbell®

Resolved Over 3,000 Divorce Cases

Two Attorneys Named to Super Lawyers
Work Directly With an Attorney, Not a Staff Member
From Beginning to End, You Will Work With Your Lawyer
"They worked extremely hard and took extra steps to fight for me."

- Parrish

"They were true to their word."

- Former Client

"Scott and his staff are excellent!"

- Former Client
You Want Us On Your Side
Experience Is Critical. We've Handled Thousands of Cases Over the Years and We're Ready to Help You. Call Now for a Comprehensive Consultation