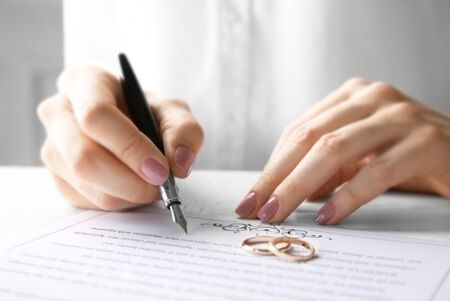 A postnuptial agreement is essentially the same as a prenuptial agreement, except that you and your spouse would enter into this agreement after your marriage rather than before, allowing you to decide how property, assets, and money would be divided in the event of a divorce. Without such an agreement, you leave the fate of your property and assets in the hands of the state. No one gets married in order to get divorced, but that does not mean you should not be prepared for a worst case scenario. This is about protecting both of your futures.
Within a postnuptial agreement, several things may be addressed. The agreement should clarify what is separate property, belonging solely to you, and what is marital property. This will also require keeping separate property in your name, or you potentially risk it being divided during a divorce. In the same vein, you can also identify what you would like to be considered marital property.
Not only does this agreement allow you to protect your assets, but it also gives spouses the opportunity to establish whether or not spousal support will be paid after a divorce. If one spouse is choosing not to work in order to raise children, they may want that taken into consideration when coming to an agreement on the issue of support.
A postnuptial agreement can also afford you the chance to go over child-related issues you will encounter in a divorce, such as support, custody, and visitation. While it cannot provide anything definitive, given that the best interests of the child must be considered, it can help layout some of the ground work.
At Eiges & Orgel, PLLC, we understand that divorce can be a difficult time in your life, but we have the knowledge, experience, and professional skill to help you achieve the best possible outcome. Our team has handled thousands of divorce, child custody, and family law cases. Call our office at 347-848-1850 to see what we can do for you.